Our team of artists have worked with some of the best-loved brands and together we translate enthusiasm into results through simple and effective creative product, elegantly brought to life.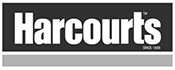 Brand Creation & Strategy
Digital Design & Development
Social Media Community Management
Retail/Consumer Engagement
We know the way something looks transforms how it feels when we engage with it. We don't stop at insights and ideas, at HolyHoly we want the best of the best for you and your brand.
We love detail and craft all aspects of the output. Each time, the journey is rich and varied but the end point is always the same – beautiful work, that works.
Contact Us